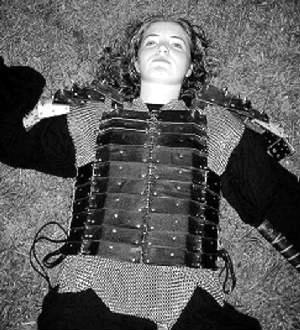 This armour consists of 18Ga. steel plates with leather riveted to it. The whole suit is articulated with maile hinges. It is displayed over 1 in 4 english maile.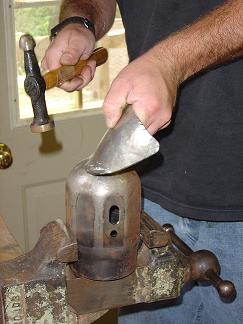 Tink, tink, tink, tink, here I am shaping a plate for a pair of pauldrons, the metal is 18Ga. steel. I use an oxygen safety cap for my dishing plate.
Pauldrons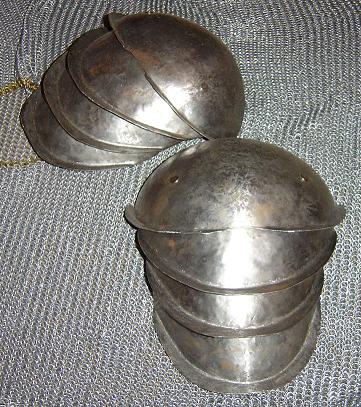 After about a bazillion hammer strokes you get a pait of pauldrons. I still need to do some type of decoration on them but I'm not sure what yet?