Damascus

This is the current knife that I am working on. It's damascus from a leifspring and a file. It has about 100 layers. The blade has been blued prior to the acid etching. It will have an elk handle with a sterling silver guard.





Chainsaw Damascus

This is a little damascus blade made from a 16" chainsaw chain.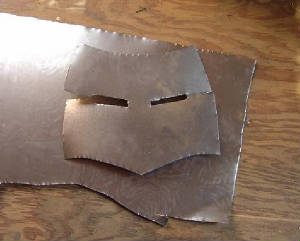 This is the beginnings of a great helm. It is being made out of 18Ga. steel. Snip, snip, snip, file, grind, snip.
Tanto

This is a tanto blade from a file. It's 4" with a walnut handle. it will have a brass tsuba and hopefully a haman line.





This is the helm as it's starting to go togeather. I still need to build a crown piece and do some aestitic work.




This series of pictures will show the progression of a stockremoval knife.
Progression of stock removal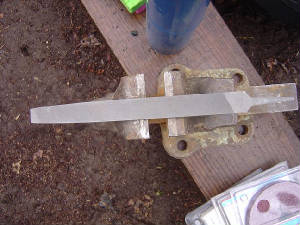 Starting with a file that has been normalized
File that has been roughly shaped with a grinder.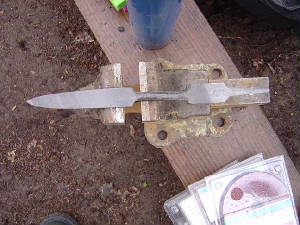 Refined shapping with sanding discs on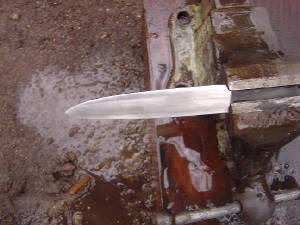 an angle grinder, 80, 120, & 240 grit.
A little detail work on the tang for the handle.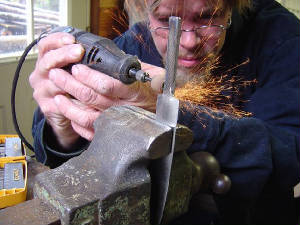 File work on 1/8" brass for a handle guard.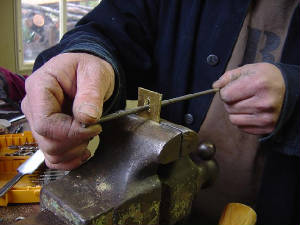 This is a rough shapping of deer antler for the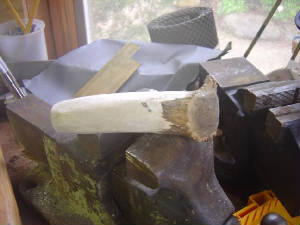 handle, it will be a Scottish dirk.
I've started a little file decoration, so far it's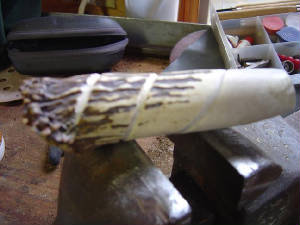 two spirals arround the handle.
Inset of a coin into the handle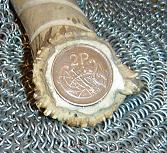 finished dirk